CARPET ONE FLOOR & HOME
Carpet One Floor & Home has just released their newest collection of pink ribbon welcome mats to support breast cancer research. The Carpet One Welcomes Your Support campaign has been raising funds to support organizations and researchers searching for a cure since 2004. The collection includes 11 new mat designs.
Twenty-five percent of each sale will be donated to the Breast Cancer Research Foundation (BCRF). BCRF is the only "A+" rated breast cancer organization in the U.S; 91 cents of every dollar raised goes directly to 240 researchers around the globe that support BCRF's mission to eradicate breast cancer.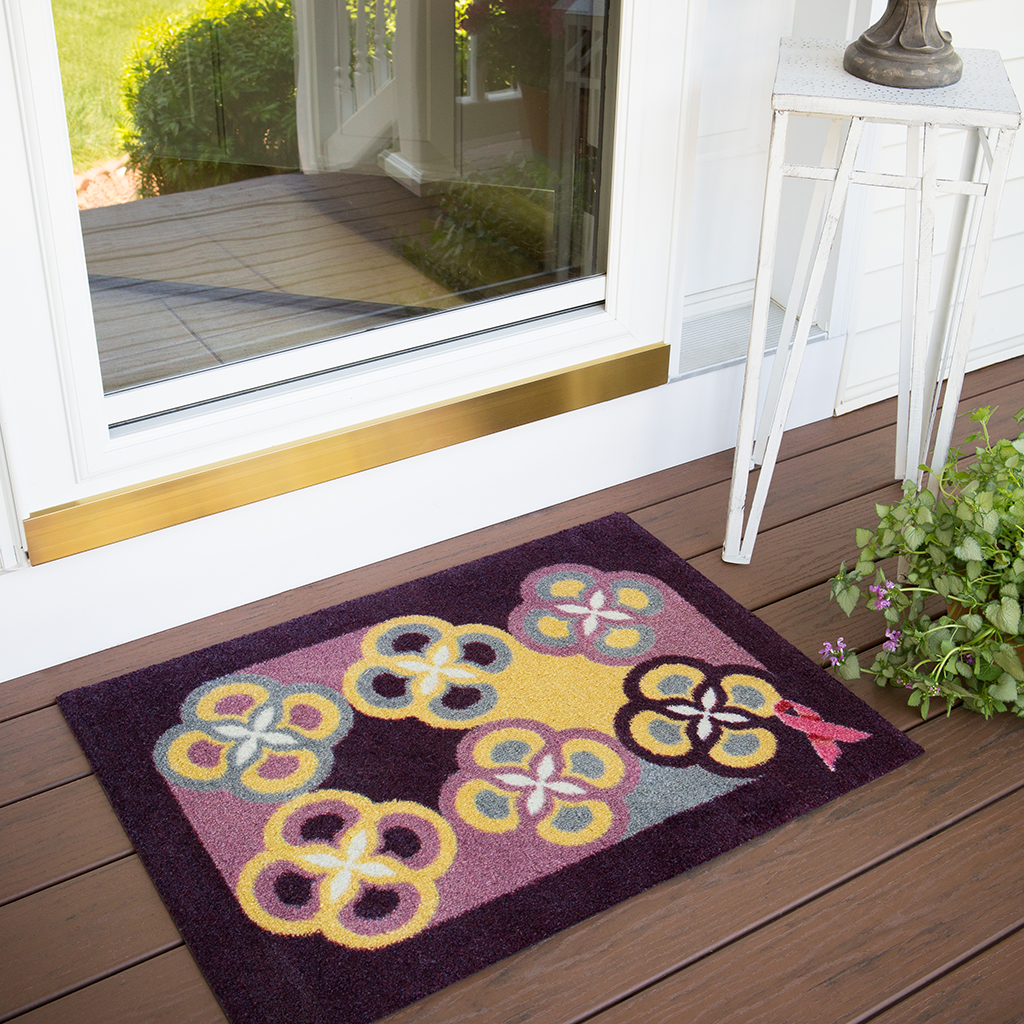 Each mat is made in the USA complete with a sturdy rubber backing and a pink ribbon to remind people of the cause each mat stands behind. All of Carpet One Floor & Home's welcome mats are stain-and-water resistant and machine-washable.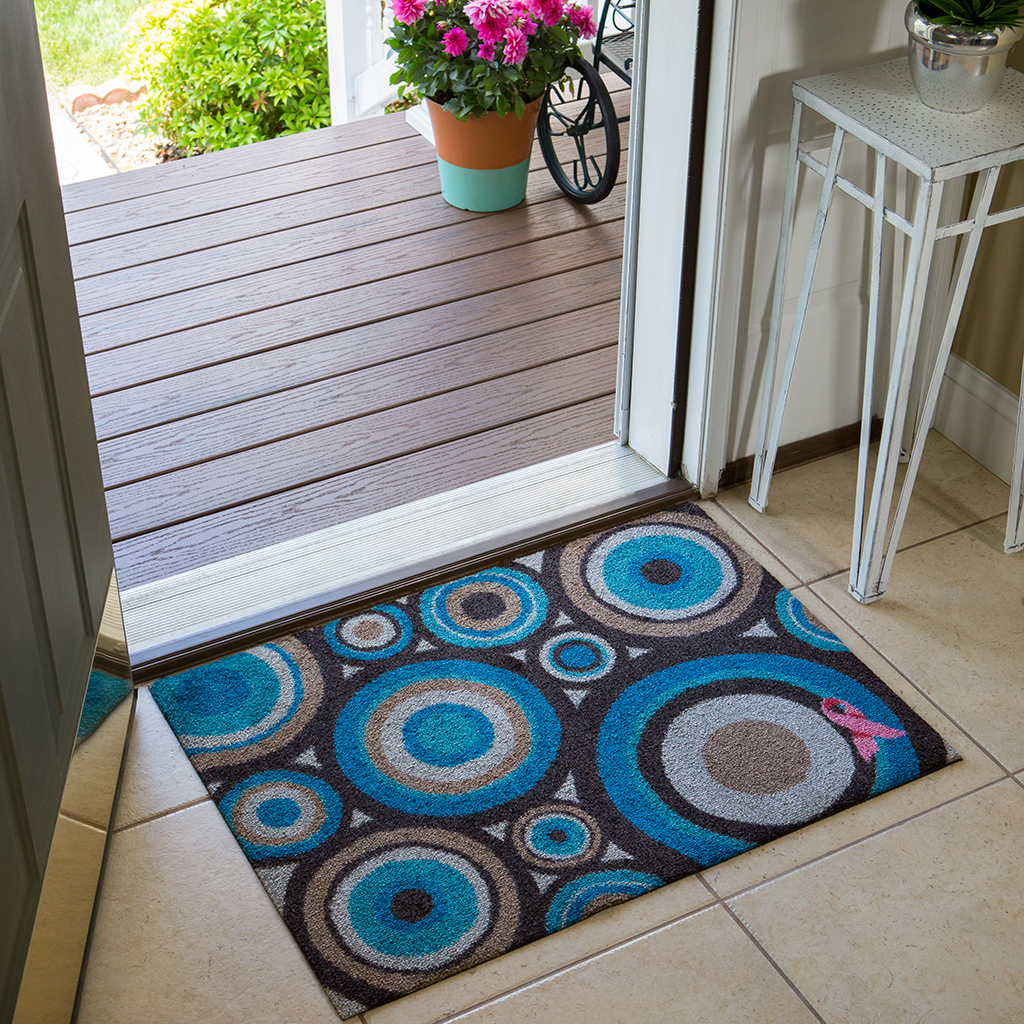 Although they are most commonly used as welcome mats, Carpet One Floor & Home's pink ribbon welcome mats are great both indoors and out in many places. Whether it's protecting the floor under pet food dishes or in front of the kitchen sink, these mats are versatile throughout the home.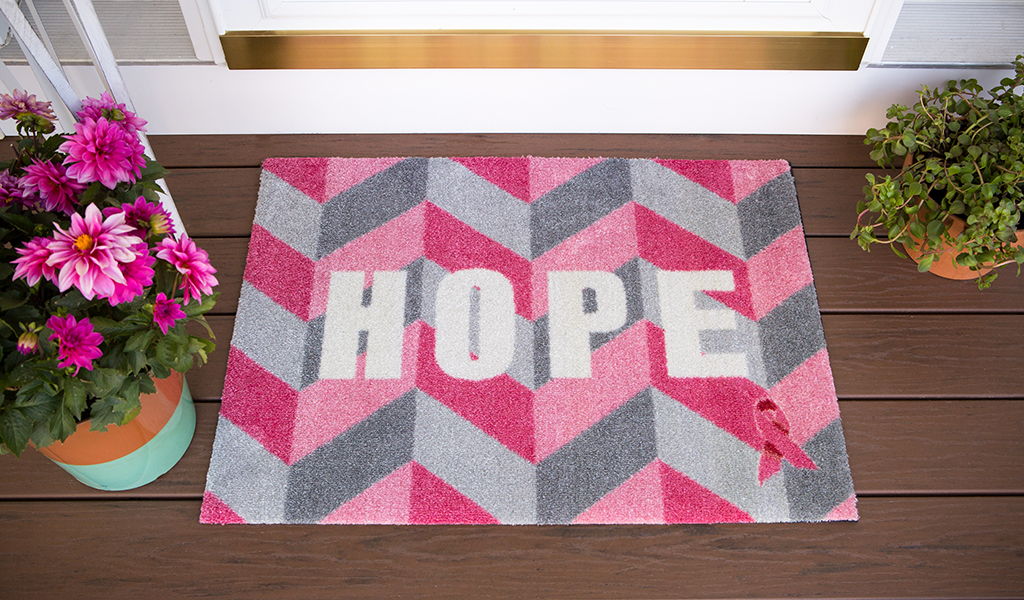 In their traditional use as welcome mats, Carpet One Floor & Home's pink ribbon mats help keep floors clean by trapping dirt before it makes its way into a home to cause more stains. Carpet One Floor & Home's mats are designed for the entryway as well as other areas of the home – kitchen, bath and more.
To get more ideas for using our pink ribbon welcome mats, view our new Pink Ribbon Lookbook online now!